What are Rehab-scales ?
This website offers a quick and easy assessment of patient's function along rehabilitation in clinical practice and research for various pathologies using state-of-the-art outcome measures. All Rehab-scales assess patients' functional status on a linear scale, allowing quantitative comparisons of patients' functional recovery across groups and along follow-up.
Rehab-scales can be accessed via three license options : Personal, Therapist and Clinical trial.
All Rehab-scales have been developed at UCLouvain and HELHa in Belgium, using a state-of-the-art psychometric methodology known as the Rasch measurement model.
How to use Rehab-scales ?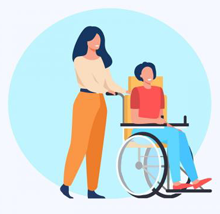 Patient diagnosis
A patient is diagnosed with a given pathology.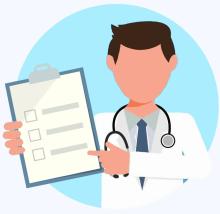 Functional assessment
Use the online scoring form or enter the test package scores for patient's assessment and get an online report of patient's function.
Report and therapy
Use the Rehab-scales online report to plan treatment, reach realistic goals, assess the treatment efficiency and monitor the patient's recovery.